Thermoreactive foam? Absolutely! This customer found out why thermoreactive PVC foam makes for such great earplugs - check out this E-A-R Classic SuperFit33 Earplugs Review:

Sleep Trick

I use these because I am in a downstairs apartment and the people above wake up at 3 in the morning. That's fine, except I don't also need to be awakened at 3 am. These plugs are great if you have a bigger ear canal (like me) because they expand and really do a good job of blocking out the sound. They are a bit stiff out of the box but what I do is put each one between my palms and roll then into thin rolls. They soften with the warmth and put them in and get a better night of sleep.

Pros: As described.

Cons: A little stiff but soften when rubbed between the palms of your hands.

If you know you have larger ear canals, choosing a larger-size plug from go is a great way to save time and money - ear canal size is key when choosing a proper hearing protection earplug.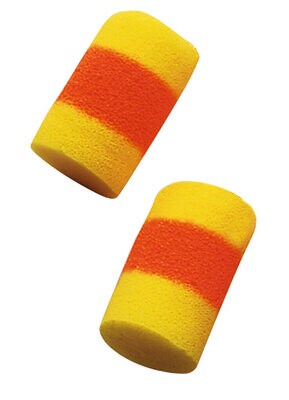 E-A-R Classic SuperFit33 Foam Earplugs


Try E-A-R Classic SuperFit33 Foam Earplugs for yourself and discover how the combination of a stiff foam material and thermoreactivity works for yourself - or try these along with several other large-sized earplugs with our money-saving Just the Largest Earplug Assortment Pack.
And until next time, be safe and do the right thing.
Tom Bergman, Vice President
Ear Plug Superstore
---